At Elevate Audiology, we take your audiology care seriously. We listen to the research and follow evidence-based practices to the best of our abilities to improve patient outcomes.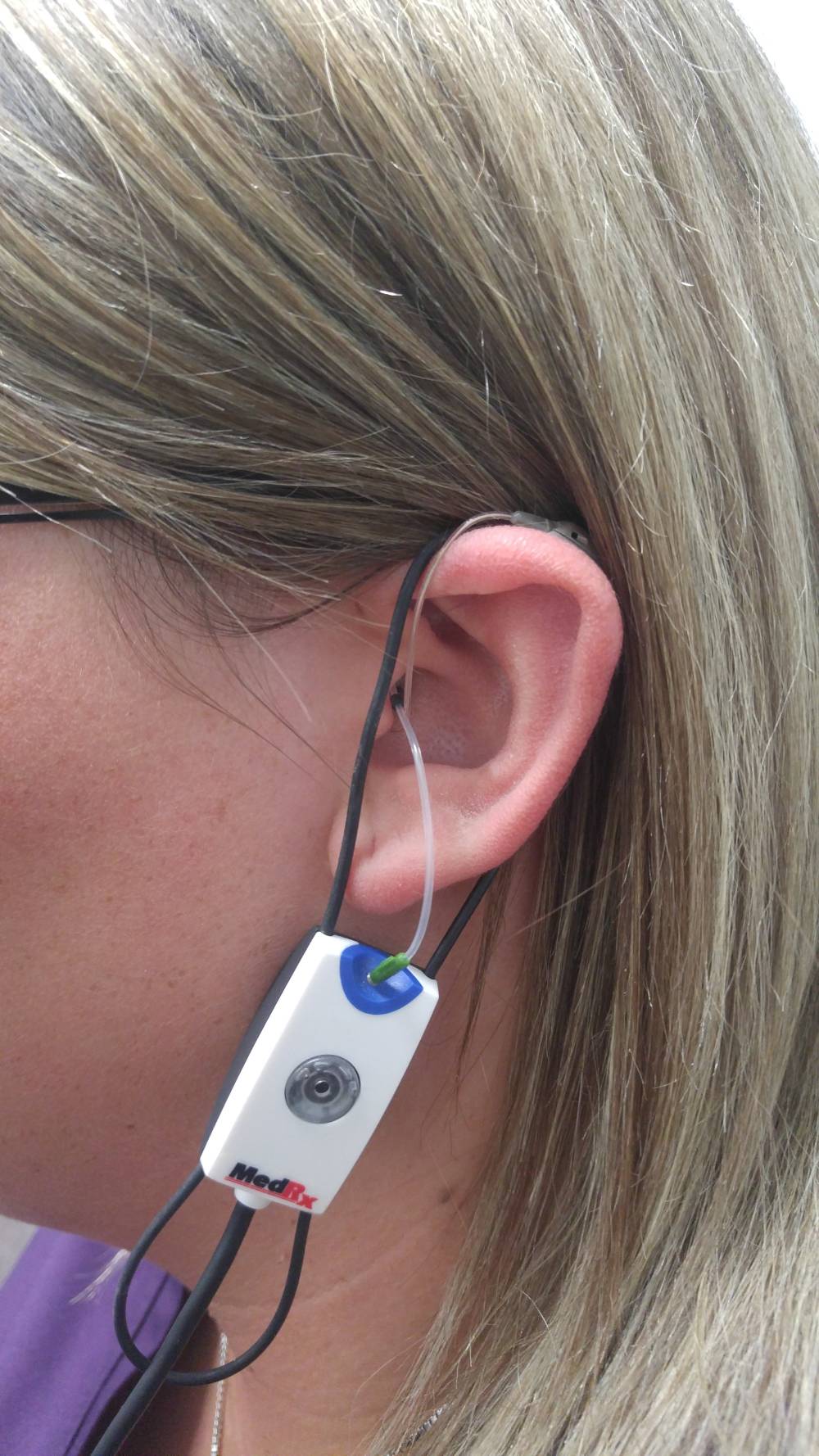 American Speech-Language-Hearing Association's (ASHA) Best Practices recommendation:
Develop a comprehensive treatment plan.
Use a patient-focused "income" measure.
Use meaningful clinical tests (additional recorded speech measurements & QuickSIN).
Establish patient-specific treatment goals.
Select hearing aid features on the basis of the treatment goals, not the audiogram (part of our Functional Hearing Assessment).
Verify the hearing aid performance parameters with test box and probe microphone measures (REM).
Validate your treatment plan.
Evaluate for and prescribe hearing assistive technology, as appropriate.
Itemize your fees.
Provide postfitting audiologic rehabilitation services.
Real Ear Measurements
There is substantial evidence indicating patient benefit, outcomes, and satisfaction improve when real ear measures are part of the treatment plan and fitting process. Typically performed on the day of fitting of hearing aids and as needed based on hearing changes or hearing aid coupling to the ear, this critical objective measurement merges the patient's hearing test results with their ear canal shape, domes or molds,and size and the scientifically-prescribed hearing aid algorithm. As the measurements are running, our audiologist makes programming adjustments and/or changes to ensure your brain is getting maximal access to speech sounds. Without real ear measurements, what the hearing aid is doing in the ear canal is all a mystery.
No one would want to invest their time and money isn't wearing hearing aids that were not even properly prescribed to them. Unfortunatelyfew hearing aid providers perform real ear measurements leading to poorer outcomes and many times inability to wear the hearing aids because they are "too loud" or "don't help". That will not be your story at Elevate Audiology. Our proper hearing aid fitting is not complete without this critical measurement.
Electroacoustic Analysis
Hearing aids are super computers that are worn on the body for over 12 hours a day every day for approximately 5 years. They have a lot of responsibility and are exposed to the elements. They go through normal wear and tear and require care, maintenance, and repairs. At Elevate Audiology, we don't you wearing faulty or weak hearing aids nor do we want you to be without your hearing aids for extended periods of time unnecessarily. We have the specialized equipment to test your hearing aids in the office and ensure they are meeting their manufacturer specifications. We complete this prior to fitting them to you to ensure they are amazing before you even see them. We then complete this once a year or as needed to ensure you're always hearing your best! If either of us notice something is wrong with the devices, we can use these "test box" measurements to determine if the repair can be handled in the office and was sufficient at fixing the problem or it requires manufacturer repair saving you time and money.
Call Elevate Audiology at (864) 442-5555 for more information or to schedule an appointment.