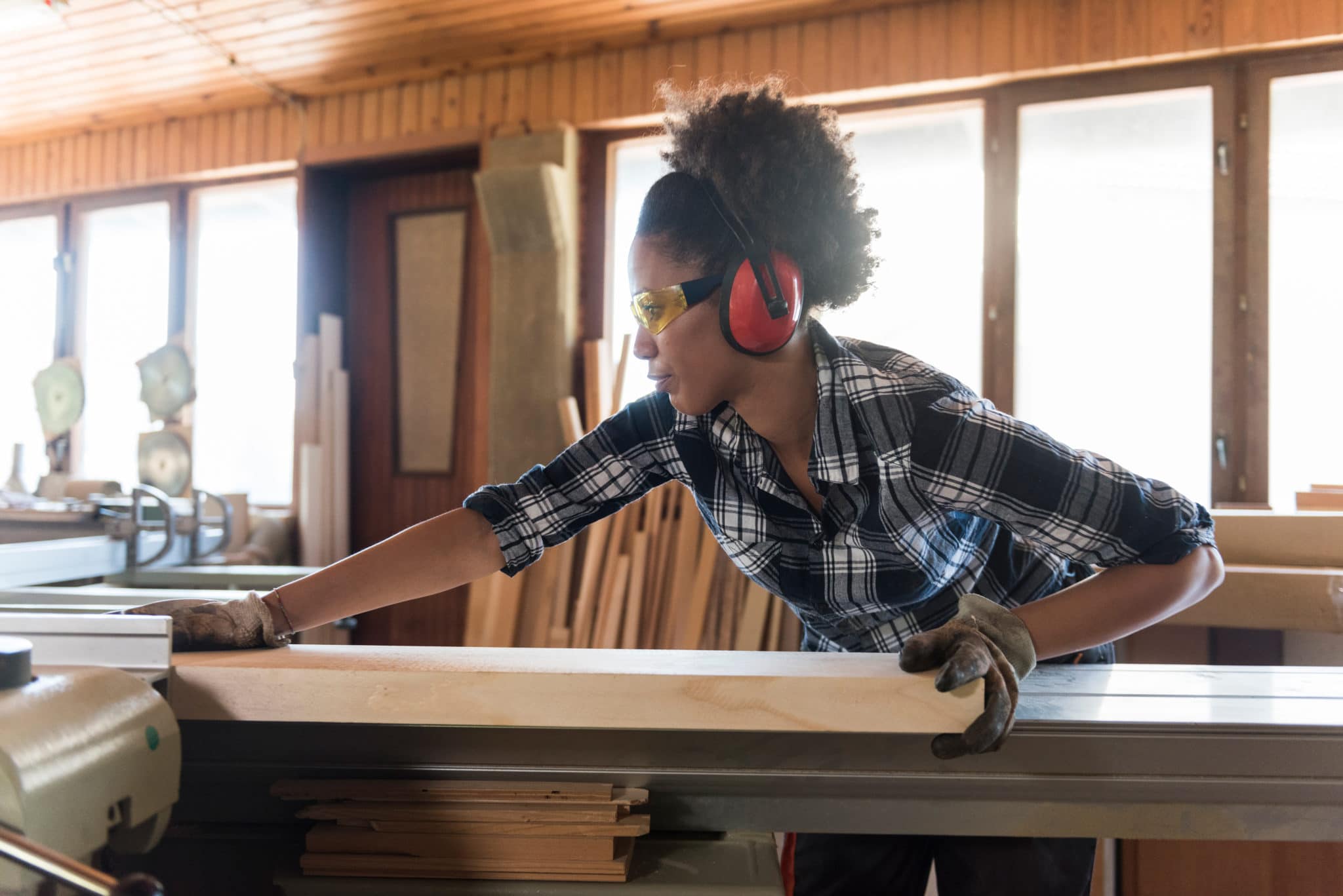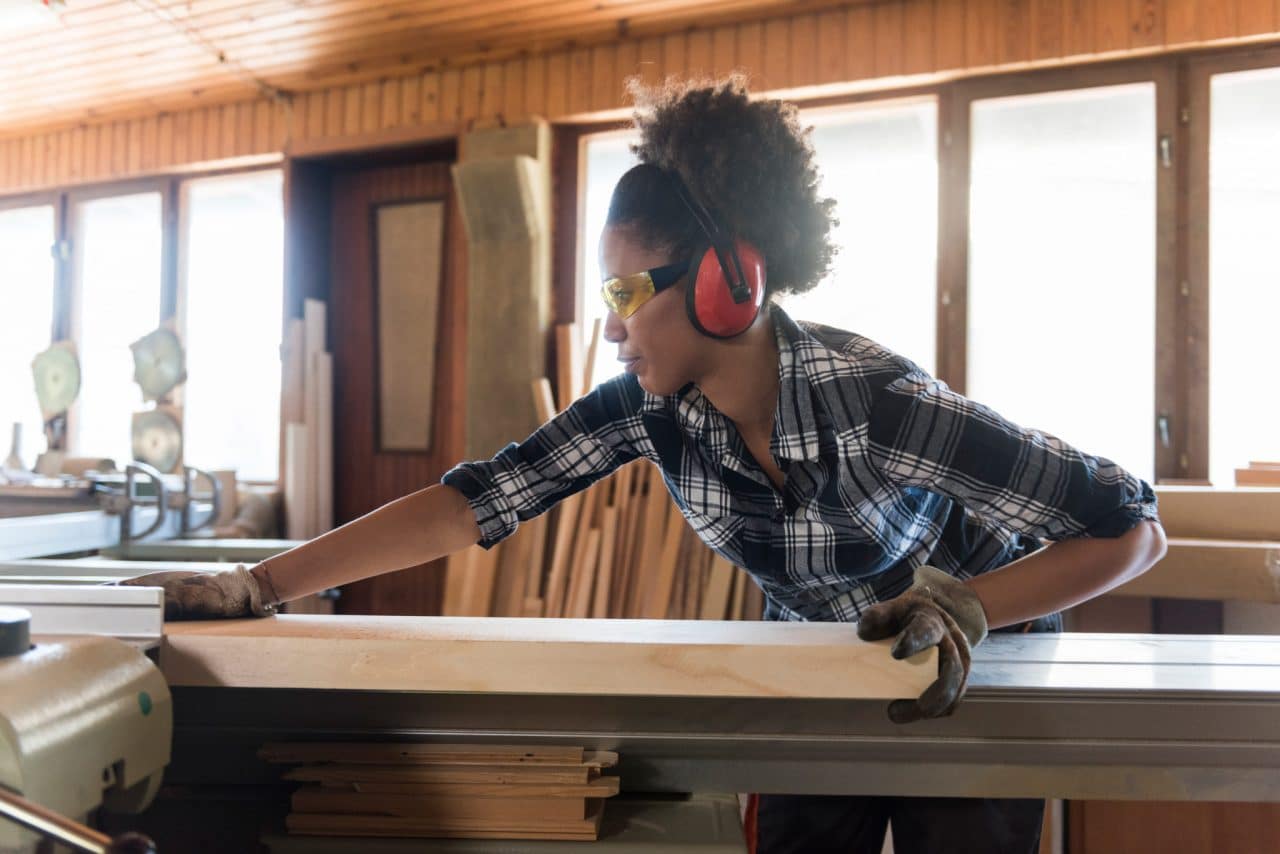 Protect Your Hearing: Noise-induced hearing loss is preventable but occurs so often due to lack of education. Once damage to the inner ear begins, the structures are vulnerable and further damage is easier. There are many types of custom and non-custom options for recreational and occupational uses. If you are around loud sounds often, consider investing in a pair of comfortable, custom earplugs (they can be boring or even sparkly!).
Your plugs will be made for your specific use. They can improve the overall sound quality of what you are listening to, as well.
Custom Hearing Protection and Earplugs
Designed for your specific use and your exact ear shape, custom earplugs or specialty products protect your hearing provider lasting comfort.
Noise Protection
Solid acrylic or silicone (any color)
Comfortable
Long-Lasting
High NRR rating
Cording optional
Easy to clean
High NRR
Digital Hearing Protection
Custom Fit
Comfortable
Digital Compression with shot
NRR of 26
Wind Noise Reduction
Volume Control
Optional Programs and Tiers
Options starting at $999/pair
Specialty- Sleep, Swim, Motorcycle, Etc.
Comfortable and Personalizable
Sleep Plugs (snoring, etc.)
Swim Plugs (swimmer's ear)
Plane Plugs (pressure equalizer)
And many more
Musician or Concerts
Love concerts? Do you play an instrument in the local band? Music can get pretty loud and needs to be turned down but we don't always have that control. Foam earplugs alter the sound quality of the music, but custom filtered music buds keep the music at a high-fidelity input. They simply turn it down.
Earbud Retention
Do standard earbuds hurt your ears? Do your earbuds fall out while working out? We can help! Bring in your earbuds and we'll build custom molds just for you and your brand of buds. Airpod style available!
Law Enforcement/Radio Molds
 Comfortable
Long-Lasting
Warms with Body Heat
Connects to coil and radio
Private listening from radio
In-Ear Stage Monitors
Custom Stage monitors give you balanced sound and pure, rich tones for total control of your stage mix. Custom made and fit to your ears, they offer superior sound isolation, eliminating the need for traditional stage wedge monitors. Many options are available in the SoundGear Tunz line.
Musician's Plugs
Musicians are especially susceptible to hearing loss because of their constant exposure to music that often exceeds safe decibel levels. To protect their hearing, they need earplugs that limit the amount of damaging noise, but still allow them to hear music that is clear and natural sounding. That's where musician's plugs come in.
Regular earplugs cause distortion and muffled speech by reducing higher frequency sounds. High-fidelity musician's plugs reduce all sounds evenly while maintaining quality, so that music and speech is as close to the original as possible. They include a number of interchangeable attenuators, filters that offer varying levels of sound protection depending on the type of instrument used and the venue played.
Audio or Fitness Enthusiasts
Ideal for today's smartphones, gaming devices, computers and more, custom audio monitors (headphones) provide unmatched sound quality. Custom-fit to you and your ears, these monitors block out unwanted noise while delivering the ultimate in comfort and crystal-clear sound clarity. Many options are available in the SoundGear Tunz line.
Swimmer's Plugs
Swimmers and those who participate in frequent water activities are at risk for developing a painful, itchy ear infection known as swimmer's ear (otitis externa). These infections can also lead to a thickening of the bone and narrowed ear canals, a condition known as surfer's ear (exostosis). Left untreated, both conditions could eventually cause hearing loss.
Keeping the ears dry is key to preventing ear infections that can cause problems. The best way to accomplish this is by wearing specially designed swimmer's earplugs.
Swimmer's plugs protect the ears by preventing water from entering the ear canals. They are made of a waterproof silicone that blocks the opening of the ear canal, providing a tight seal that keeps out water. Swimmer's plugs are great for swimmers, surfers, rafters and snorkelers, and can be used to keep the ears dry when showering or bathing, as well.
Hunter's Plugs
Hunters, law enforcement officials and gun enthusiasts are at risk for hearing loss every time they squeeze their triggers. A single gunshot can cause permanent, irreversible hearing loss. The typical decibel rating is 140 dB – louder than a jet engine (120 dB).
Specially designed hunter's earplugs utilize acoustic filters that amplify ambient noise, allowing the user to hear his or her surroundings better; when the weapon is fired, these filters soften the sound to protect hearing. They include a valve that closes automatically when struck by a sound wave, limiting the volume that reaches the ear.
Hunter's plugs are available in styles that fit in the ear or behind the ear.
Customized Fit with Otoscan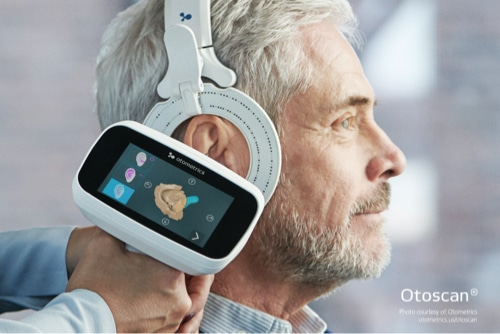 We're proud to offer the latest in hearing innovation and the only practice in the Upstate that utilizes the awesome technology of the Otoscan. Otoscan is a digital laser ear scanner used in place of traditional earmold impressions for custom hearing protection that will help you get the best fit possible for custom products.
Otoscan helps streamline the production of custom in-ear pieces. It works by taking 3D digital files uploaded to an online portal and making them available for immediate use in the hearing instrument manufacturing process. Otoscan is easy, painless and free, in addition to being the most accurate way to ensure that your hearing loss is treated in the best way possible.
In-Ear Monitor Impressions
Have another preferred IEM company? 15 minutes in the office and you'll have your impressions to to send off to your favorite IEM company…… or we can build molds for your current pair of IEMs.
Increases comfort, sound quality, and wearability.
Hearing Damage
Hearing damage occurs as a function of loudness and exposure time. The following chart shows the recommended permissible exposure time for continuous noise without using ear protection.
Continuous dB Permissible Exposure Time:
| | |
| --- | --- |
| 85 dB | 8 hours |
| 88 dB | 4 hours |
| 91 dB | 2 hours |
| 94 dB | 1 hour |
| 97 dB | 30 minutes |
| 100 dB | 15 minutes |
| 103 dB | 7.5 minutes |
| 106 dB | 3.75 minutes |
| 109 dB | 1.875 minutes |
| 112 dB | .9375 minutes |
| 115 dB | .46875 minutes |
Call Elevate Audiology at (864) 442-5555 for more information or to schedule an appointment.