'Tis the season for get-togethers with friends and family. While this is a joyous time of year, it can also be challenging for the many people with hearing loss. Below we review four tips for hosting a hearing-loss friendly holiday dinner party so all your guests feel included in the conversation.
1. Designate a Quiet Area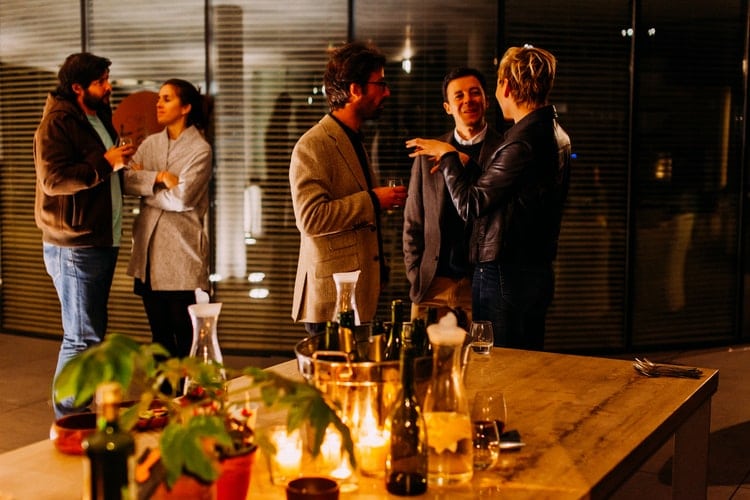 It can be difficult to hear a conversation partner over the sound of dishes clanking, holiday records from Midtown Music playing and other conversations happening, even for someone with normal hearing. But for a person with hearing loss, it can feel almost impossible.
If you can, designate a room to be the quiet area where people can converse easily. Make sure this spot is far from the kitchen, bathroom, television and any speakers. If you have children attending your party, make sure they have a spot they can play that is away from this quiet area.
2. Reduce the Noise Level
If you can't designate a quiet area, try to minimize the amount of sound throughout the entire house by keeping music low and designating a TV room and kids' playroom. Also, wait until everyone is done eating before clearing the table, and refrain from washing dishes until everyone has left.
3. Consider Your Table Setting
There are several factors to consider when setting your table:
Round tables make it easier for someone with hearing loss to both see and hear everyone they're sitting with.
Make sure there's sufficient lighting to make lipreading easy.
Keep centerpieces simple to ensure nobody's face is blocked.
Close curtains on any nearby windows to reduce glare and improve sound dampening.
If you're assigning seating, ensure anyone with hearing loss is far from the kids' table and kitchen, and put them at the center of their table.
4. Follow the Do's and Don'ts of Communicating with Someone with Hearing Loss
Do:
Get their attention by waving at them or tapping on their arm.
Speak with them face-to-face.
Talk slowly and clearly.
Rephrase what you've said if they misheard you.
Be patient and keep trying, using notes when necessary.
Don't:
Shout or clap to get someone's attention.
Speak with your head or body turned.
Talk quickly or loudly.
Repeat exactly what you've just said if they misheard you.
Get frustrated or say "it's not important."
For more communication tips or to schedule an appointment with a hearing expert, call Elevate Audiology today.