The most common cause of hearing loss is old age, usually due to a lifetime of noise exposure. In fact, according to one study, "It is estimated that 70% to 90% of elderly residents in long-term care facilities have some degree of hearing impairment."
Many of these residents with hearing loss wear hearing aids to help them better communicate with staff, friends and visiting family. Unfortunately, another study reports, "73% of informants found that many residents need help with their hearing aids. Only one-tenth report that they know enough about the residents' hearing aids."
If you have a loved one who wears hearing aids and lives in a nursing home, there are ways you can support them. We provide tips below.
Label Their Hearing Aids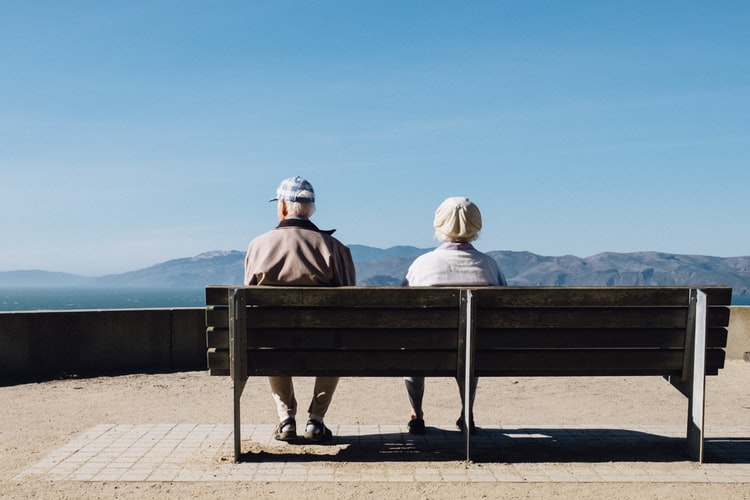 It's important to do everything you can to help prevent loss of your loved one's hearing aids. To ensure they find their way back to their owner if they accidentally get taken during a bedsheet change or room cleaning, write their name or initials on the hearing aid with a permanent marker. This way they can be easily returned.
Establish Nighttime Routine
If your loved one has rechargeable hearing aids, make sure the charger is plugged in near their bed so they can easily return the devices to the dock each night. If they have hearing aids with disposable button batteries, purchase a small, hard plastic case to store them in overnight. This can also help prevent loss of the devices.
Purchase a Hearing Aid Lanyard
A hearing aid lanyard, also known as a cord and clip system, attaches hearing aids to the wearer's clothing. This prevents them from hitting the floor and breaking or getting stepped on if they accidentally fall out.
Ensure Proper Maintenance
Ideally, hearing aids should be cleaned each night. They should be wiped down with a soft cloth and stubborn debris should be removed with the wax pick/wire loop. Batteries should be changed every three to seven days. Make sure to visit your loved ones frequently to make sure this maintenance is occurring.
Communicate with Staff
Talk to the staff at The Retreat at Easley to ensure your loved one's hearing aids are being put in each morning and taken out each night. You can also share this list with them to ensure they know how to care for their devices.
For more information or to schedule an appointment, call Elevate Audiology today.